My Promise
I promise that you will have a safe, comfortable environment when working with me. By safe I mean free from judgement or blame or being wronged.
I promise that I will respect and honour you and that I will bring my authentic self to every interaction with you.
I promise that I will use all the tools and skills at my disposal to help you. If, at any time, either of us feel this isn't right, or enough, I will provide you with alternative options.
I promise that if you are open to accepting, receiving and working with the insights you discover, you will experience inner shifts that allow you to awaken your true potential, and live the life you want to live.
My Purpose
My deepest desire is to contribute to creating a better, safer world. I believe I do that by helping one person at a time awaken to their true potential –  become a happier person – live a fulfilling, rewarding life and love their life and themselves. They then take themselves out to the world, happier and healthier thus sharing their joy with the world.   As I witness my clients uncovering their true self, I see them discover their passion, their way of contributing, their peace of mind. This is my deepest, truest intention for you.
It's amazing work and I feel privileged everyday to be helping people in this way.
My Approach
I am your guide, your mentor, your partner and your reflection in this process of self- expansion. I have been there. I am an expert in re-framing, changing perspective and shining light on an issue. I help you journey into your past and present experiences to learn how to listen to yourself, feel what you need to feel, and see with eyes that are compassionate and understanding,.
When providing you with counselling and hypnotherapy, I am dedicated to helping you realize powerful, permanent change. I work with you to get to the root cause of your distress in order to eliminate that distress. My role is to help you change your conditioned beliefs and experience self-love and acceptance because once you experience that, everything is possible.
I integrate counselling & hypnotherapy and will draw on all my skills and methodology to best serve your needs. I will listen intently, putting all judgments and personal values aside. I will ask questions, offer feed-back and make suggestions when necessary.
If desired, I will help you develop goals and challenge you to take the steps required to achieve them. I will support you and the decisions that you make without judgment and will focus on assisting you in creating the results you are striving for.
To further my commitment to you, in all sessions I give you the full 60 minutes, not the 50 minute hour that is offered by most therapists. The first session is a 90 minute intake session. Our time together is used to gather information, establish connection and introduce you to the hypnotherapy process. If we decide to work together, the following sessions are a combination of counselling and hypnotherapy. Some sessions may be purely counselling or purely hypnotherapy and others may be an integration of both.
Are you ready to breakthrough?
Take the first step and call now for a free consultation – 778-397-5300.
"Helping You, Breakthrough"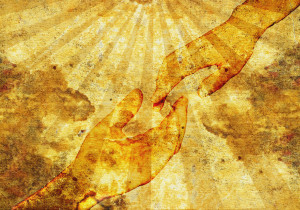 … and believe in yourself.
I am grateful for Karen's trusting and permissive support as she helped me let go of a limiting belief and fear, while easing my experience of a profound spiritual connection to my "Self".

Linda L. Nardelli
Channelled Healer and Bodywork Therapist