Finding Love with the Law of Attraction
How I Attracted My Husband at 50 Using the Law of Attraction
When I attracted my 2nd husband at age 50 after being divorced since I was 30, I used the Law of Attraction yet I didn't fully realize it! You may be familiar with the Law of Attraction and use it very unconsciously (like I was) but did you know that you can 'Deliberately Attract' whatever you want using a 3 Step Deliberate Attraction Process?
This unseen, powerful universal Law of Attraction operates 24/7 365 days of the year. A simple definition is this: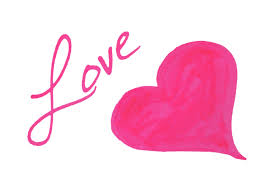 I attract to my life whatever I give my attention, energy or focus to whether wanted (positive vibe) or unwanted (negative vibe).
If you are looking for a partner to share your life with then you need focus on what you want that to look like. Most importantly though is how you want to FEEL once you are in that relationship. Your positive words and thoughts are important steps along the way but your FEELINGS are what give your result. If you are not getting the result that you want, or you want to improve your existing relationship there is a way to do this more deliberately!
3 Step Deliberate Attraction Process for Finding a Partner
This will work in any area of your life whether you want a new partner, better relationships, better health, new car, a new house, more business clients, more friends, better finances, etc. etc.
STEP 1 – ASK FOR WHAT YOU WANT – you want to be very clear on WHO you want to attract. The Universe cannot possibly bring you your vibrational match if you are all over the place about what this person looks like, what s/he thinks, how they act, what their values are, how financially solvent they are, how many children they have or don't have, want or don't want, etc. You must get CLARITY and ASK for what you want – be specific. Start out by making a list of 'What You Don't Want' in your partner and then make a list of 'What You Do Want' in your partner. Then continue to get really clear on what this will look and feel like once you have this relationship. You can continue this process by creating vision boards of what your relationship can look like, take photos of couples you like on your smart phone, read about relationships that make you feel good, put photos in a vision book, journal about it using your imagination, hang out where you see happy couples…do whatever feels good to you.
STEP 2 – BELIEVE YOU CAN ATTRACT YOUR IDEAL PARTNER – now that you have done your ASK by getting clarity on who you want to attract you must BELIEVE that this relationship that you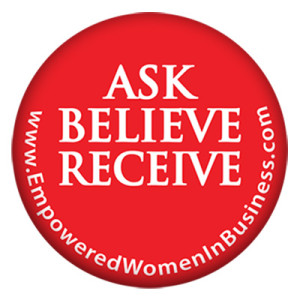 want to have is possible to have. 'Believing is seeing' so open your eyes to where you are actually seeing more of what it is you want. Be mindful of any negative thoughts that enter your consciousness – just 'thank them for sharing' and ask them to leave. Every positive or negative thought that you have about attracting your ideal partner goes into what is called your 'Vibrational Bubble' so start to be more mindful of what you are telling yourself. You can also 'reset your vibe' by asking yourself "So, what do I want" and that will switch the negative to a positive thought and vibration.
Try using this Law of Attraction affirmation:
I am in the process of attracting my ideal partner
Step 3 – ALLOW IT TO MANIFEST – 'allowing' is the most misunderstood words in the Law of Attraction Deliberate Attraction process. To 'allow' really means to 'remove doubt' and you can do that with your positive thinking. Look for the evidence of what it is you want – where is this already happening around you? Find proof of other happy couples on the planet and keep focused on how great that makes you feel. Another really important step is to acknowledge the 'closeness to the match' – be sure to acknowledge that as evidence that your ASK is starting to come to you. I started my CLARITY list in April and I met my future husband in August. I met several men along the way and I knew immediately that they were not a vibrational match for me. I expressed my 'gratitude' to the Universe for giving me the evidence that there were men out there who found me attractive.
While the Law of Attraction is a very powerful manifester, it's important to know that we do not know what is being aligned for us while we wait. Stay focused on what you want and be consistent in expressing gratitude for what you are attracting. The Universe may just be lining up someone who is a far better match than you imagined – so be patient!
PS If you want to understand more about how the Law of Attraction works I invite you to get my free ebook 'The POWER of your WORDS' at Empowered Women in Business.
About the Author, Dana J. Smithers: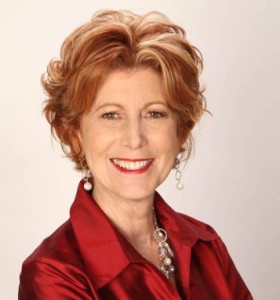 Dana J. Smithers has been using the Law of Attraction since she was 35 years old and she started on her journey to turn her unhappy life around. At 50 she left a very successful corporate career and became a solopreneur. Her mission is to educate, inspire and empower women entrepreneurs to help them grow their business. She is a Certified Law of Attraction Trainer & Business coach as well as a Certified Sacred Gifts Guide. She offers a variety of programs such as one-on-one business coaching, Law of Attraction Business Abundance program, Mastermind programs, Your Sacred Gifts mentoring program. She invites you to join her Google+ Community and sign up for her enewsletter and free ebook 'The POWER of your WORDS' at Empowered Women in Business