hypnotherapy for anxiety and stress
Are you nervous, tense, expecting doom, having outbursts or panic attacks?
If you are experiencing anxiety and/or stress, you are likely also experiencing nervousness and tension. You can't relax because you feel as though something bad is about to happen. You're not sleeping because your thoughts are continually racing. You find that you are binging or having outbursts of anger. Sometimes you even come close to, or have had, a panic attack.  If this is you, I can help.
Find peace and feel confident and secure.
I have found hypnotherapy to be amazing for stress and anxiety.  I will assist you to find the peace and relaxation that stress & anxiety rob from you. Once you have settled down and feel a sense of peace, we will explore your experience of anxiety and stress and uncover the beliefs that are the root cause.  You will feel confident and secure and able do the things you want in life.
Are you ready to breakthrough and experience calmness and freedom in a way that you may never have thought possible?
Take your first step and call now for a free consultation – 778-397-5300.
"Helping You, Breakthrough"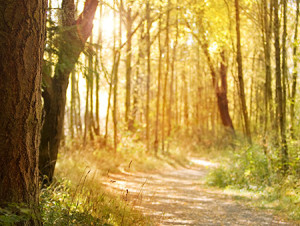 …and believe in yourself.
I was very fortunate to have found Karen during a severe episode of anxiety. I have experienced anxiety for as long as I can remember, and I have tried other forms of counselling but only experienced short-term success. Karen offered support, guidance and compassion and helped me get to the root of my anxiety and dissolve it. I am more confident, empowered and self-aware than I thought I could ever be. My life has changed and I am so grateful for Karen and the impact she has had on my life.

Anonymously please.