counselling & hypnotherapy for self-sabotage
Are you avoiding, procrastinating, distracted?
If you are experiencing self-sabotage, you feel that you are your own worst enemy. You know what you need to do, but you're just not doing it. You get to a certain point, and then inevitably do something that takes you right back to square one. You procrastinate. You avoid. You allow distractions. You've been putting everyone and everything else first and now it's your turn, but you don't know how to say "no" to others and "yes" to yourself. If this is you, I can help.
Self-sabotage is self-defeating behaviour that consistently interrupts your intentions and progress.
Together we will explore the situations and feelings that are preventing you from reaching for your dreams. You will discover the unconscious motives and learn ways to breakthrough those old outdated beliefs. Using hypnotherapy, positive habits are formed to replace the negative so that you can enjoy feeling motivated and excited.
Are you ready to breakthrough, get out of your own way, and move forward?

Take your first step and call now for a free consultation – 778-397-5300.
"Helping You, Breakthrough"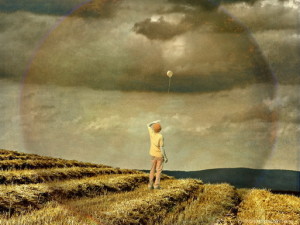 … and believe in yourself.
I met Karen Laskey on my third attempt to find a Hypnotherapist that I believed would work for me. I believe that in order to start healing, and begin to change, you need to be able to completely trust the person working with you. I felt instantly comfortable upon meeting her, her aura was of peace, her approach professional, yet warm. I knew I had found the right person in Karen.

I have since July then achieved some of the main goals I have been unable to realize. I did some brief research on hypnotherapy, and what I've really learned suggests it is our self –talk, not our ability, that stops us from realizing our goals, and if we can change what we think about and internally believe about ourselves, we can change our whole life.

Thank You Karen!

Rosie Brown
Sr. Sales Director — Mary Kay Cosmetics